Laser Cladding of Engine Spares
Engine Components Repaired Using Laser Cladding Technology
Through our revolutionary laser cladding reconditioning processes, we repair and extend your engine components for the following:
4 Stroke Pistons

with bore size (≤ 330mm)

Smaller 2 Stroke Pistons

(Mitsubishi UEC 33 & 35)

Turbo-Charger Shafts

(IHI RH 133, 143, 163, 183)

Valve Cage

with bore size (≥220mm)

Exhaust Valve Spindles

(2 Stroke Pistons)
Laser CladdingView Brochure
Rebuilding Your Spare-Parts to:
Original size and quality
Optimized properties for mechanical and chemical resistance
Benefits of Our Laser Cladding Service
Reconditioning worn areas and new contours to original sizes.
Reduced down times for ship owners and charters requiring repairs.
Lower costs for reconditioning components.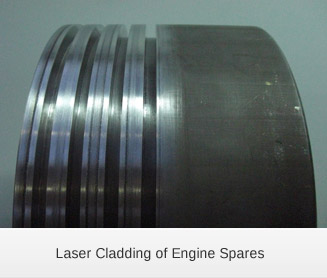 Germanischer Llyod Approved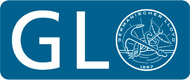 Our reconditioning processes are Germanischer Lloyd approved.
Case Study
FAQ
Question) What is laser power cladding?

Laser powder cladding is a metal fusion process that is used to repair high value parts that are conventionally not repairable.

Question) How is laser powder cladding carried out?

Laser powder cladding is done by a 100% automated process using laser and stellite powder which upon contact will form a melt pool that will fuse with the old spare-part

Question) What are the technical details of laser powder cladding?

The technical details are as follows:

Material bonded by fusion
Minimal thermal distortion: Low heat affected zone of 200 µm
Crack and pore free

Question) What is the usual process like?

The usual process is as follows:

Inspection of spare-parts
Before Inspection Report provided
Laser Powder Cladding
Inspection of spare parts
After Inspection Report provided

Question) What are the benefits of laser powder cladding?

The benefits are as follows:

Enhances durability of spare-parts: Creation of wear resistant surface
Cost Savings: Conventionally non-repairable spares can be repaired and reused.
Shorter Downtimes: Urgent spare-parts required can be repaired and reused as short as within 1 day.

Question) Is laser powder cladding certified by Classification Societies?

The technology is approved by Germanischer Lloyd and we are in the process of being approved by Class NK.

Question) Which spare-parts can laser powder cladding be applied to?

The spare-parts are as follows:

Pistons with bore size (≤ 350mm)
Turbo-Charger Shafts
Camshaft
Valve Cages
Exhaust Valve Spindles

Question) Is laser cladding powder cladding limited to any Makers Brand?

No. It can be applied to all types of Makers brand.

Question) What is the difference between laser powder cladding & other technologies?

The difference is as below:

Laser Powder Cladding vs Welding

For welding, material is not bonded by fusion and there is higher heat distortion when applied to thin-walled components (4mm-5mm).

Laser Powder Cladding vs Thermal Spray

For thermal spray, material is not bonded by fusion and the heat affected zone is high when applied to thin-walled components (4mm-5mm).

Laser Powder Cladding vs Chrome Plating

Chrome plating is a primitive technology and it has no fusion. Thus, in lay man terms, it's like a coating and is harder than original but there is a need to use non chrome rings.

Over time, the ring grooves will easily peel due to wear and tear and they have shorter running hours compared to laser cladded piston rings.

In addition, as the piston rings used are softer and non-chrome, wear will start at rings which will cause blow pass easily